2021 CYBER SECURITY SEMINAR – THANG LONG INDUSTRIAL PARK (TLIP)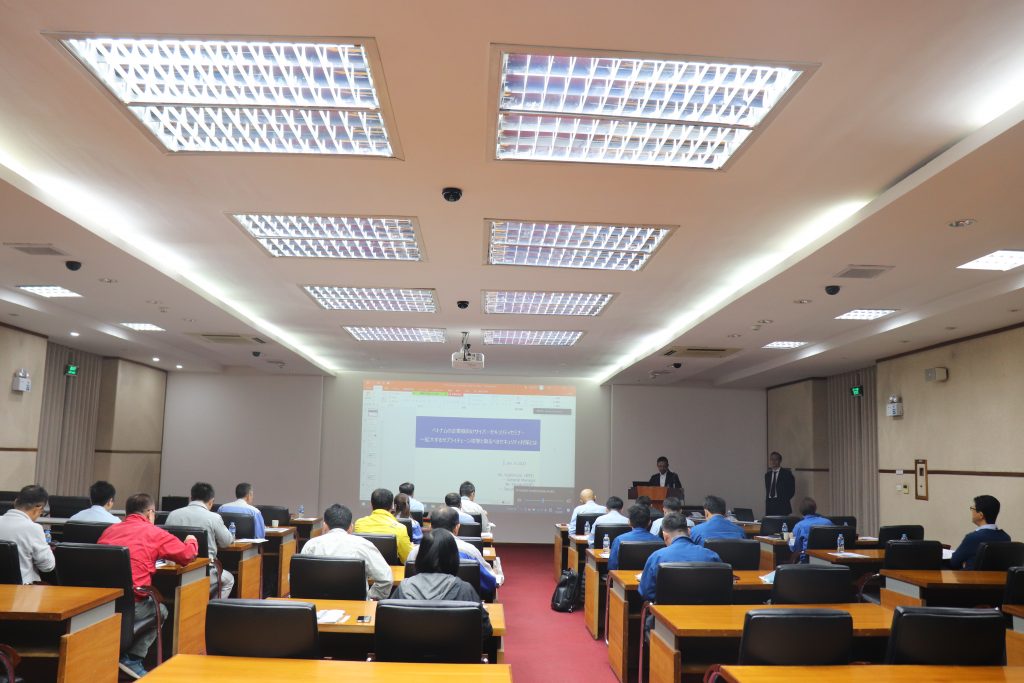 On 6th January 2021, New System Vietnam Co., Ltd. (NSV) held a seminar on "Cyber Security Solution" for over 20 companies in the Thang Long Industrial Park (TLIP).
The seminar took place successfully in the first days of the New Year with the participation of most of the guests including the general directors and management boards of companies in the industrial park. NSV has prepared the traditional Japanese New Year's Ozoni soup as a spiritual gift of good luck for all the guests in 2021.
Mr. Tomoyasu Kita, General Director of NSV, delivered a speech to welcome the guests to the seminar as well as introduced the main speaker Mr. Shohei Yoshimura, General Manager of NSV.
Through the seminar, Mr. Yoshimura wanted to increase awareness of companies about the landscape and importance of cyber security in Vietnam.
With a desire to become one of the pioneers in this field, NSV understands the need to equip customers and partners with the latest and most effective cyber security solutions to protect them from cyber attacks.
We have more than 10 as cyber security solutions. Among them, this seminar focused on EPP and EDR as endpoint measures, and targeted email training as human measures. Learn more about solutions here.
With the foundation of a company that has been operating in Vietnam for 18 years and our top quality customer service, we believe that our mission is to help our partners in building a safe and sustainable technology ecosystem.