NSV CERTIFICATION SERVICE
NSV is a certified training center of Dassault Systèmes solutions.
Certification is a general request in today's competitive job market.
WHY CHOOSE NSV?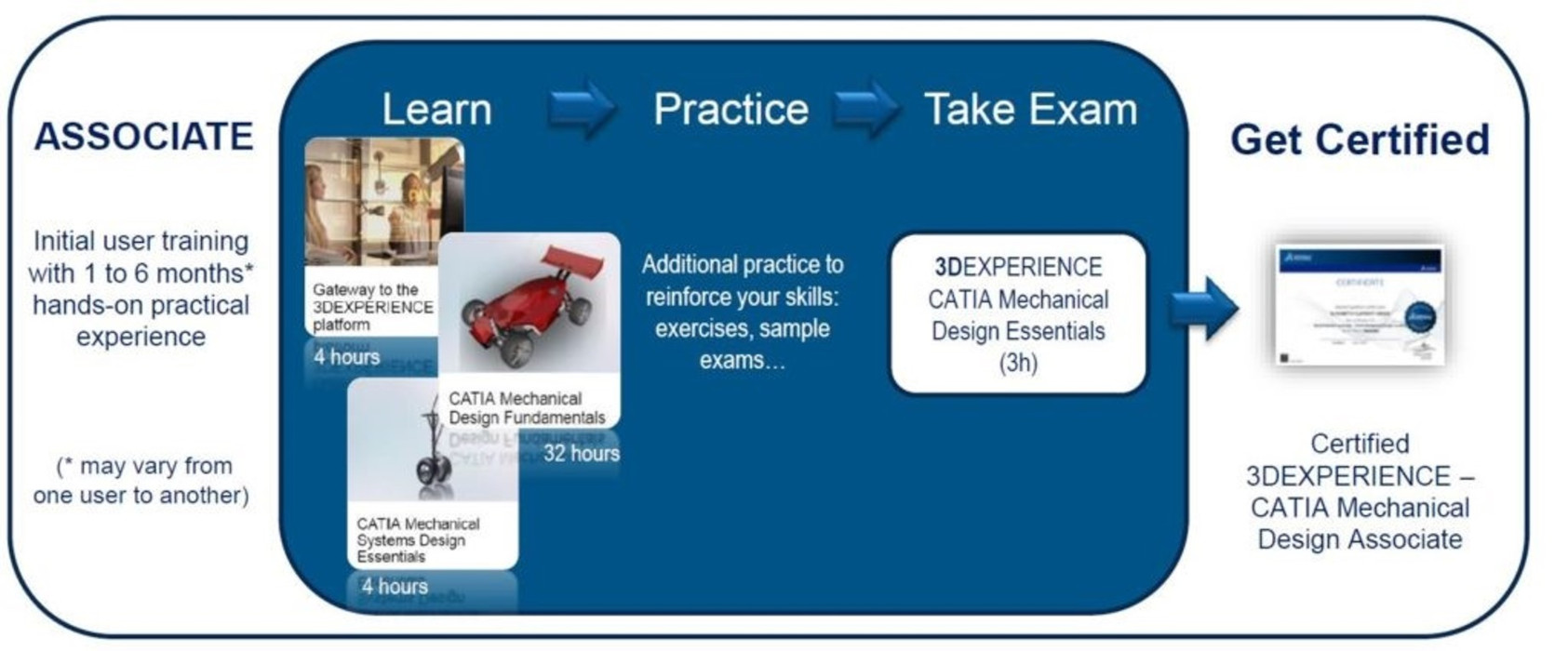 Certification Path
For Individuals, by getting certified you demonstrate your expertise and prove your capability to differentiate yourself from the others in today's increasingly competitive job market.
For Organizations, Dassault Systèmes' Certification program provides your organization with a valuable index to measure the skills and expertise of your employees, teams, partners, subcontractors, and potential hires.
Preparation & practice are key to maximize candidates' success ratio. The image show an example of a training path on 3DEXPERIENCE® by Dassault Systèmes.