CATIA ANALYSIS
CATIA V5 Analysis is an integrated domain in CATIA providing realistic design simulation capability within the application, allowing designers to perform analysis directly on their master reference model in CATIA. 
Unbeatable ease of use makes CATIA Analysis particularly suitable for designers looking to accurately size their designs and quickly evaluate their real-world performance.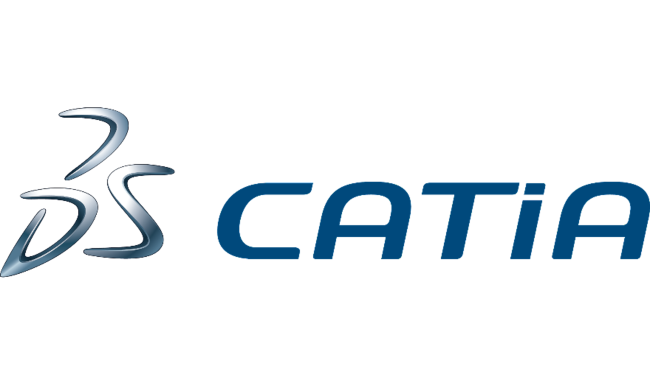 MAIN FUNCTION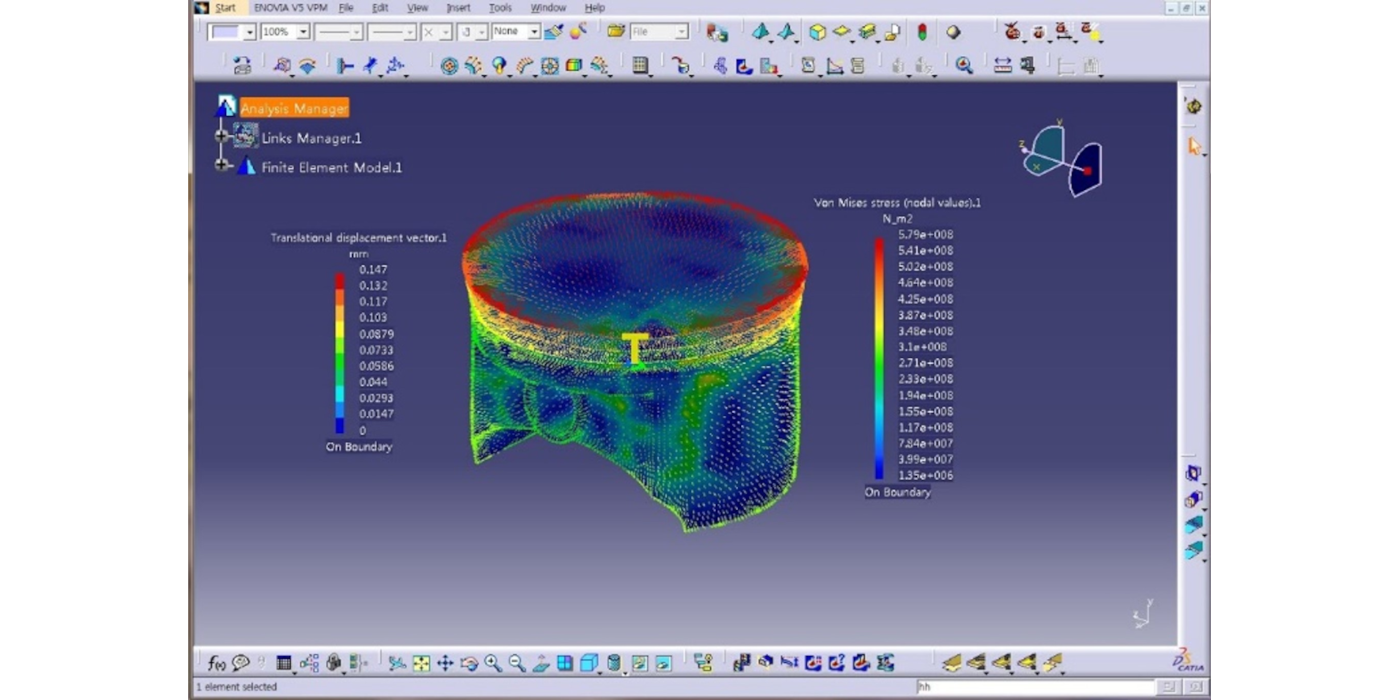 User-friendly environment
CATIA Analysis provides designers and analysts with an intuitive user interface that meets their varied needs. It is easy to use, especially for CATIA users.
Help user obtain a realistic understanding of the mechanical behavior by quickly reviewing design characteristics in a digital mockup (DMU) environment.
By using CATIA V5 only for different tools, designers can eliminate the productivity loss associated with using multiple applications.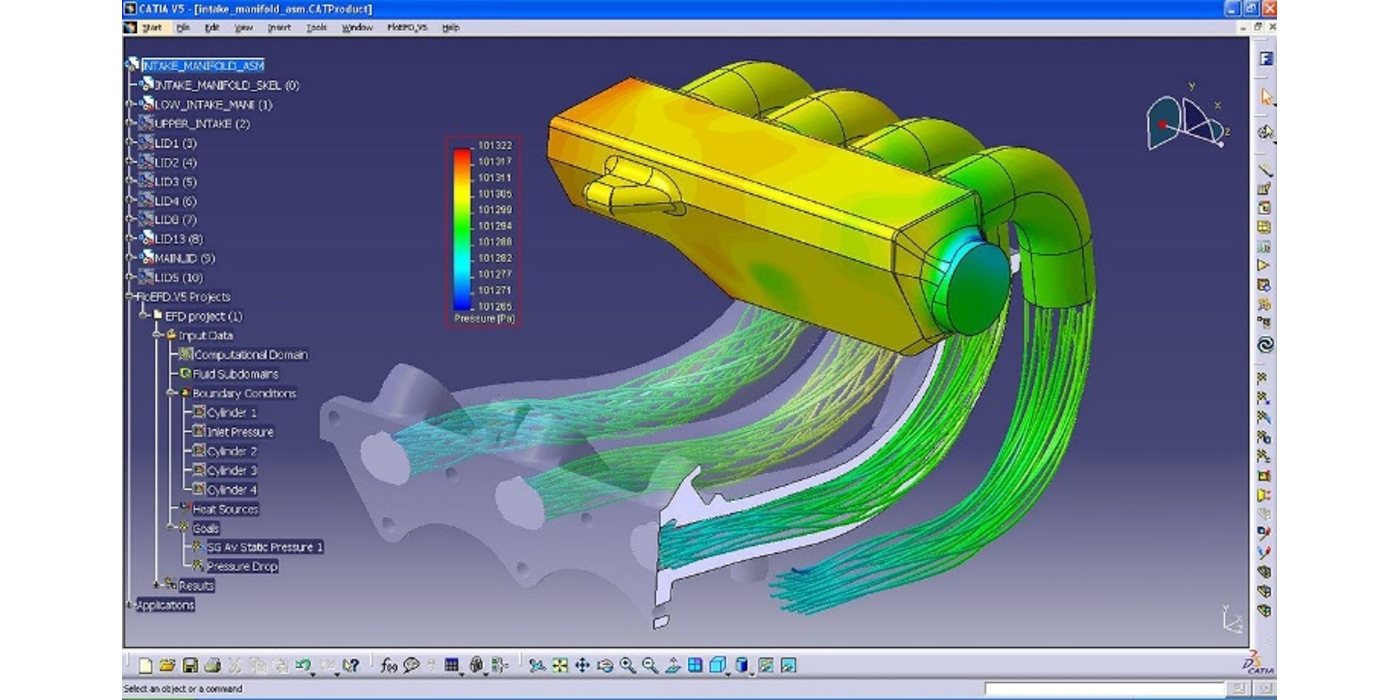 Fast design-analysis loops
CATIA Analysis is an integral part of CATIA allowing the analysis to perfor directly on the CATIA geometry.
It is, therefore, simple and convenient to perform an analysis to help size parts and compare the performance of different design alternatives.
Designers using CATIA Analysis will naturally use analysis as part of their design process, affording them a greater understanding of how their designs perform and improving their ability to deliver the right design the first time.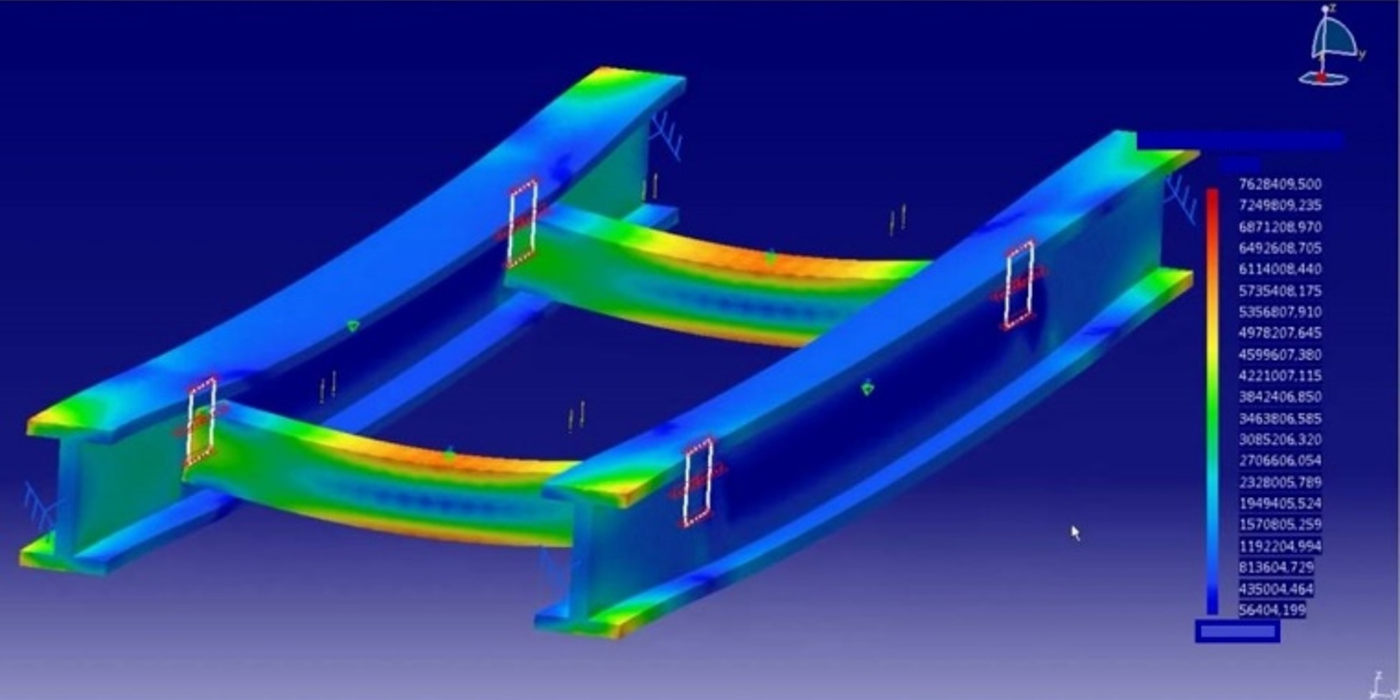 Multidiscipline collaboration
CATIA Analysis supports concurrent engineering, allowing users to work closely together and avoid rework.
Designers and analysts can collaborate since they have access to the same environment, eliminating data transfer, rework, and the need to maintain multiple applications for design and analysis.
Allows method developers to create templates that designers can routinely use to perform standard types of analysis.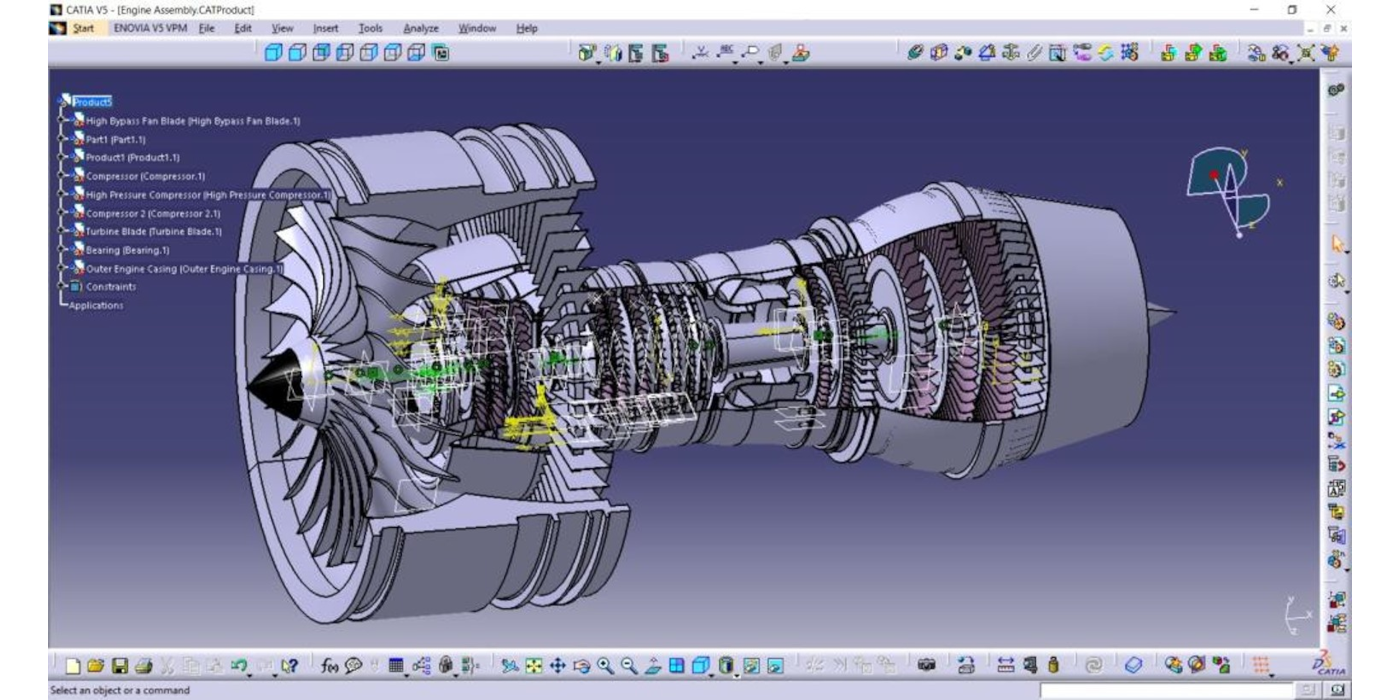 Knowledge-based optimization
The CATIA Analysis products leverage the native CATIA knowledge-based architecture allowing designs to be optimized by capturing and studying the knowledge associated with part design and analysis.
The reuse of analysis features and the application of knowledge-based rules and checks ensure compliance to company best practices.
Automation of standard analysis processes through the use of knowledgeware templates dramatically improves the efficiency of the design-analysis process.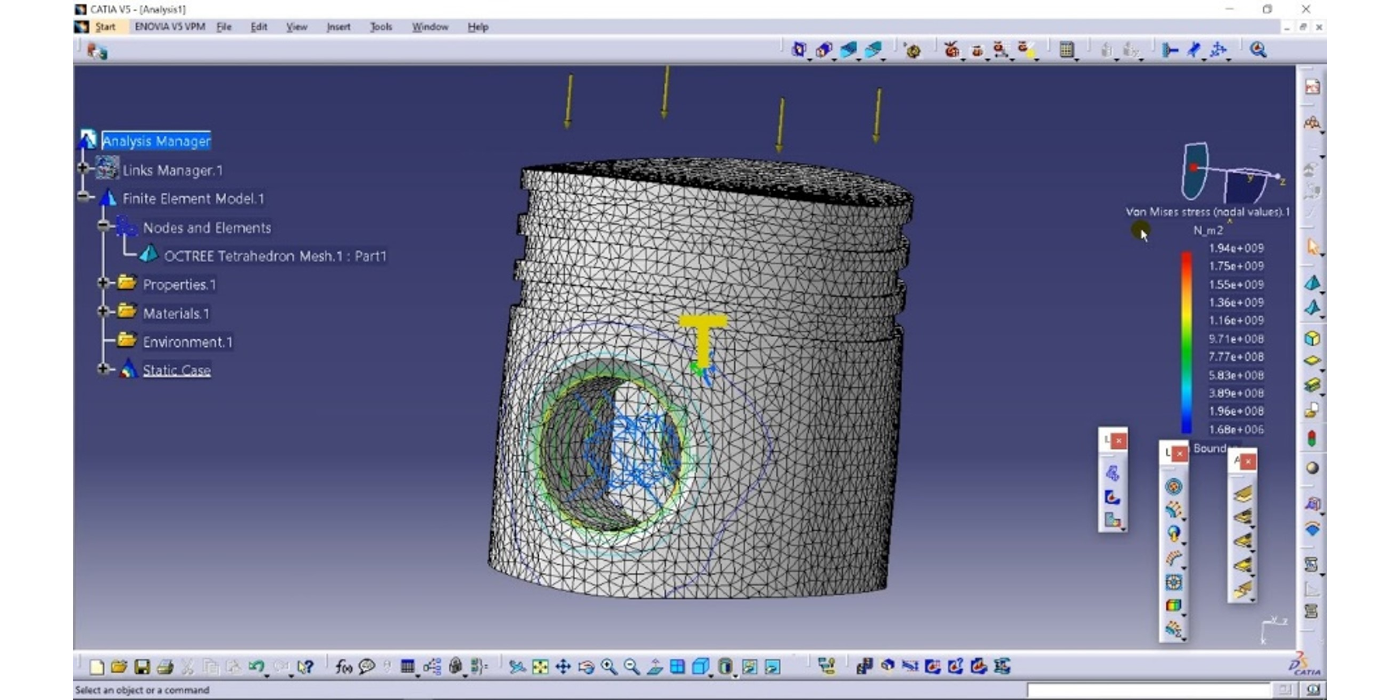 Industry-proven performance
The speed with which analyses can be performed with CATIA Analysis often surprises designers and simulation experts familiar with other applications.
The time it takes to create the finite element model, solve it, and display results can be a matter of minutes.
The robust, built-in finite element solver and mesh generators balance both accuracy and speed. The adaptive meshing capability automatically adjusts the mesh to obtain accurate results without time-consuming manual involvement.